April 24th is "Camouflage" night at Awana!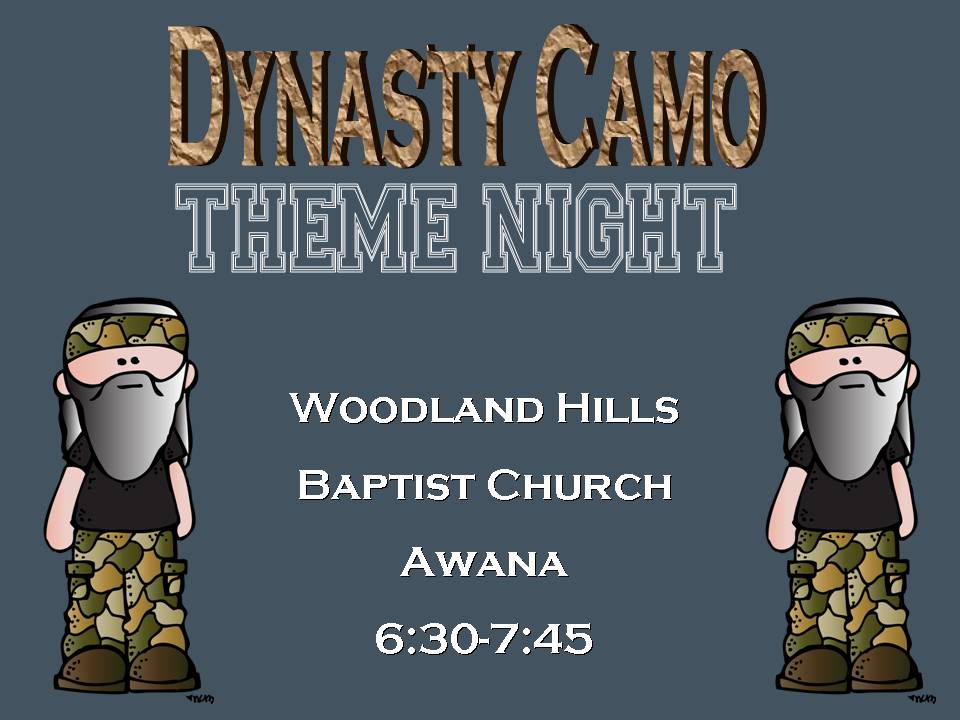 AWANA is our mid week children's program. AWANA stands for
A
pproved
W
orkmen
A
re
N
ot
A
shamed. This comes from the scripture:
1 Timothy 2:15,
"Do your best to present yourself to God as one approved, a worker who does not need to be ashamed and who correctly handles the word of truth."
AWANA is Christ centered, with a focus on memorizing scripture. During AWANA your child will have so much fun during our exciting game time. They will learn so much about the truth of God's Word during our bible time. They will hide God's Word in their hearts during our scripture memory time. There is a different fun and silly theme each week. Come join us!
There is something
for each age group!
Nursery: Babies to 1 year
Puggles: Ages 2 and 3
Cubbies: Preschoolers and Kindergartners
Sparks: 1st and 2nd Grade
T&T: 3rd and 4th Grade
Route 56: 5th and 6th Grade